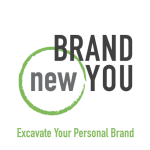 Your personal brand is invaluable – it's essentially… well, the essence of you. Don't underestimate its power – a brand is so much more than a logo, a job title, how you dress, or your Linked In profile. A brand is a perpetual and conscious choice of aligning how you see yourself (or want to see yourself!) with how the world sees you. It's defining what you stand for in a way that truly sets you apart… from the inside-out.
Join Executive Leadership coach and Paradox Founder, Valia Glytsis, on this intensive branding journey. The program features the best-of-the-best, curated content from Valia's work with hundreds of clients across organizations and industries. It's essentially 6 months of Executive brand coaching distilled down into to into one powerful (inspiration + action) program.
Unraveling fears, transforming your inner dialogue (once and for all), defining your personal vision and mission, articulating your values and non-negotiables, creating your personal brand proposition, understanding how to bring your brand out into the world, mastering your energy and resilience, and everything in between.
This course is ideal for those who are looking to redefine themselves – whether preparing for a new role, making a big career shift, re-entering the workforce, starting a new venture, looking to re-energize your passion or simply wanting more clarity on the age-old question: "What do you want?". It's essentially for those who are tired of shrinking and ready to start playing BIGGER in their worlds!
7-module audio course (5 hours of transformative coaching content!)
Guided workbook, exercises, tools, and tips to enhance your exploration
3 monthly "Coaching Unplugged" calls (live coaching + Q&A with Valia for added support, clarity, and accountability!); including call recordings